These tender, cake-like lemon cookies are sweet and tangy, with a zesty lemon glaze that will make even the coldest of January days feel like summer.
Where do you live? Is it sunny and warm there? If so, can I please come and visit?
Don't get me wrong – I'm quite smitten with London. It's an enchanting city and full of character, with lots of cozy neighborhoods that make it easy to forget you're in a city of eight million people and feel like you're in a small village. My neighborhood is lovely, my house is perfect, and everything is just wonderful so far!
The thing is, it's REALLY cold here and a little dark and gloomy, and I've been spoiled for much of my life by mild Californian (and Portuguese) winters. So while I don't necessarily mind getting bundled up in my cozy eskimo coat and gloves every time I leave the house, I've definitely been feeling the need for a little warmth and sunshine in my life. Enter lemon ricotta cookies, or as I like to call them, yummy happy sunshine cookies.
While the lemon makes these cookies tart and refreshing, the ricotta keeps them light and cake-like. In pictures they may look like a sugar cookie, but the consistency is actually more similar to that of a madeleine cookie. The best part is probably the icing on top, which takes a fairly simple cookie and elevates it to sunshine-status.
The only problem with such light and delicate cookies is that eating them doesn't really feel like eating cookies. So, hypothetically, one could eat like fifteen of them and one could then get a tummyache. Hypothetically.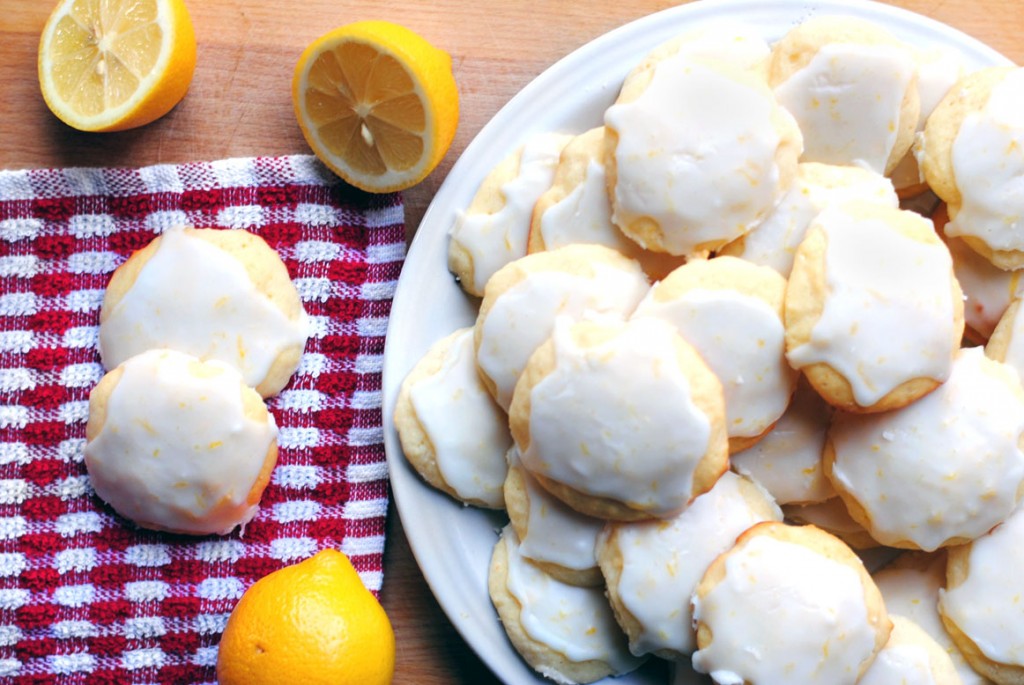 This recipe makes 44 cookies, so you might be tempted to make a half batch. I wouldn't recommend it! These cookies keep beautifully and are great for sharing with friends, family and colleagues. Or you could just eat them all yourself. I'll never tell!
Ingredients
Cookies

2 1/2 cups all-purpose flour
1 teaspoon baking powder
1 teaspoon salt
1 stick (1/2 cup) unsalted butter, softened
2 cups white sugar
2 eggs
1 (15 ounce) container ricotta
3 tablespoons lemon juice
zest of one lemon

Glaze

1 1/2 cups powdered sugar
3 tablespoons lemon juice
zest of one lemon
Instructions
Preheat oven to 375ºF/180ºC.
In a medium bowl, combine flour, salt and baking powder. Set aside.
In a large mixing bowl, combine butter and sugar. Beat with an electric mixer until white and fluffy. Add eggs one at a time and beat to incorporate. Add ricotta, lemon juice and lemon zest and beat until combined thoroughly. Add dry ingredients and stir with a wooden spoon to combine.
Spoon the batter in heaping tablespoons onto a cookie sheet lined with parchment paper. Use two cookie sheets if possible! Bake for 15 minutes or until lightly golden around the edges.
Remove and let cookies cool on the baking sheet for 15-20 minutes.
Make glaze by mixing all ingredients until smooth. If the mixture is too thick, add a tiny bit of water. Spoon a bit of glaze onto each cookie and use the edge of the spoon to spread glaze evenly. Set cookies aside for 2 hours or until glaze has hardened.
http://chubbysoul.com/2015/01/27/lemon-cookies/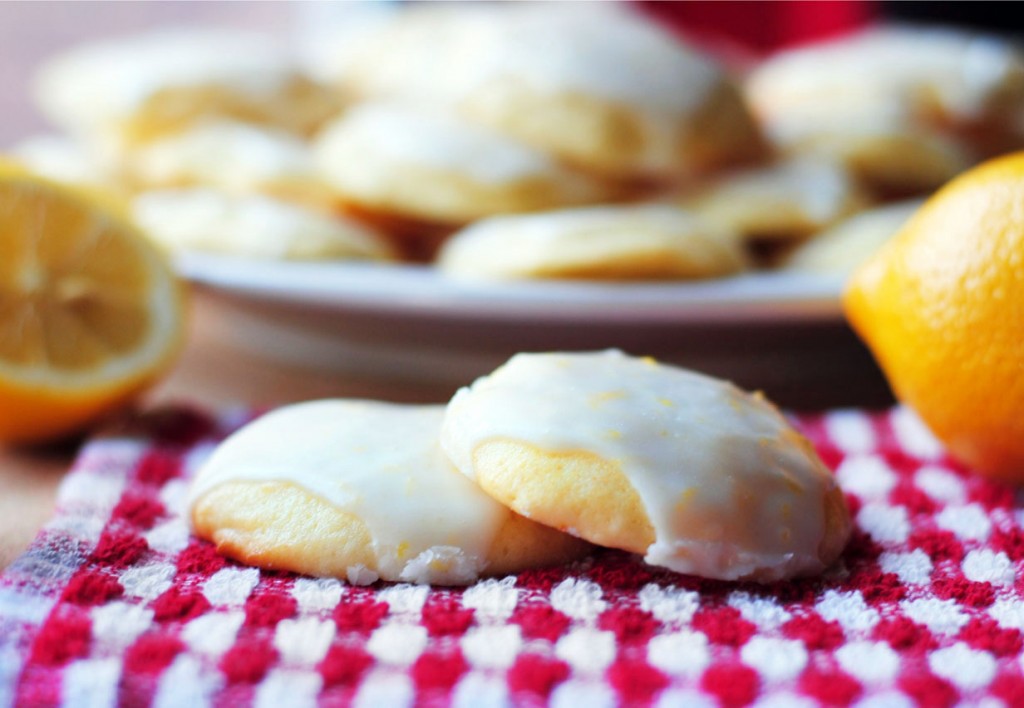 Recipe by Giada De Laurentiis